James Belbin (Jun) was born on Norfolk Island, 29 August 1803, and, at the age of five years, arrived at the Derwent in October 1808 as the youngest of the five motherless children who came with their father on City of Edinburgh. Three years later, when only eight years old, he left Hobart to travel with his father, first to Port Jackson and then to England, returning to Van Diemans Land in April 1814. In the period between November 1811 and April 1814, he spent over 12 months at sea on the various oceans of the world and lived some 10 months in London and 6 months in Sydney. In London he acquired a new step-mother; earlier, in 1809, he had witnessed the abuse received by his father at Hobart. With such a background of change and uncertainty one would not have been too surprised if James became a wanderer who sought out distant places. The opposite seems to have been the case, and James Belbin (Jun) apparently spent the whole of his adult life in the Derwent area.

In February 1824, at age 24, he married Caroline Nichols, who gave her age as 20 and was a daughter of William Nichols, the carpenter and early Superintendent of Convicts. As James Belbin (Jun) also became a carpenter, he may have worked for or with William Nichols before the Belbin/Nichols marriage. The official death certificate issued by the Registrar of Births, Deaths and Marriages will show that Caroline died of consumption at Hobart, 11 May 1854, when she was 56 years of age, although William Nichols arrived at Port Phillip on Ocean in 1803 and the Derwent in 1804, with only three children, not including Caroline. One has to question the official death record; it seems that Caroline was born at the Derwent early in 1805, and was more likely about 50 years old when she died.

James and Caroline Belbin had at least 9 children:

Elizabeth b.27 October 1829 d. 25 June 1880
George Herbert b. 13 December 1831
Eliza Jane b. 3 April 1833 d. 19 October 1917
Fanny Maria b. 5 October 1834 d. 3 October 1867
Marie b. 10 October 1836
William James b. 30 July 1838 d. 13 October 1895
James b.13 November 1839
Edward b. 19 November 1844 d. 10 November 1907
Henry Frederick b. 25 January 1848 d. 30 September 1921

Two of the Belbin/Nichols daughters married into the Young family at Rokeby, while two sons wed Joseph sisters who were grand daughters of Samuel and Elizabeth Free from Norfolk Island. James Belbin (Sen) and Samuel Free both reached Norfolk island on Salamander in 1791, and then came to the Derwent as free settlers in 1808.

In 1880, James Belbin (Jun) was living on his farm at Cambridge, where James Calder visited him while collecting information on Belbin (sen) for the article the journalist would write in the Mercury of April 1880. Some of the incorrect information about Belbin (sen) enshrined in the Australian Dictionary of Biography (ADB) may well have been provided by his son James (Jun), as the Calder article appears to have been used as a primary document for the ADB.

The Mercury of Saturday 12 July 1884 carried news of James Belbin's (Jun) death on 10 July.

Belbin - At his residence, Cambridge, in the 82nd year of his age, James Belbin. The funeral will leave the "Horse & Jockey", Rokeby, at 2 p.m. on Sunday, July 12.
Friends are respectfully invited to attend.

The Personal column of the paper on the same day had the following:

Death of a Wellknown Colonist - Mr James Belbin who arrived in Tasmania with his parents in the beginning of the present century, expired at his residence, Cambridge, yesterday, after a residence in the colony of over 70 years, in the 82nd year of his age. The family name has been associated with Tasmania from its earliest days, the father being the first Inspector of Stock in Tasmania, and his youngest son, the present Mayor of Hobart. In early life the deceased was actively engaged in business pursuits in this city; but, preferring rural independence, he settled in the district of Cambridge over a quarter of a century ago, where, until shortly before his death, he was actively engaged in agricultural and pastoral pursuits. He was the father of a large family, and highly esteemed by all who knew him, and few were better acquainted with the history of Tasmania than the late James Belbin, to whom the late Mr Calder was in no slight degree indebted for the valuable information contained in the Historical Records of Tasmania, which appeared in the columns of the Mercury (until his death) two years ago. Mr James Belbin adds one more to the many octogenarians who have died in the last month.

The following comments apply to the family of James (Jun) :

Daughter Eliza Jane (22) married William Young (25), the son of James Young of Rokeby, 30 August 1855, at St. George's Church, Battery Point. At that time James Belbin (Jun) was listed as a "Contractor of Liverpool St.". Eliza Jane lived her married life at Droughty Point, and the Claremont property at Rokeby. where she died, 19 October 1917, a mere 10 days after her husband's death. Since they are considered in some detail elsewhere, her eleven children are only briefly noted here:

1. Caroline b. 9 July 1857 d. 16 June 1891 m. 24 July 1884 to John Pearsall
2. Isobella b. 20 Feb 1859 m. 4 Dec 1880 to George Free
3. Elizabeth b. 3 Apr 1860 d. 22 Feb 1938 m. 11 Dec 1895 to Ernest Wright
4. James b. 29 Aug 1861 d. 22 April 1938 m. c. 1889 to Rosamond Stevens
5. William b. 24 May 1863 d. c. 1940 (nm)
6. Phillip b. 8 Nov 1864 d. 20 Sept 1946 m. 20 Oct 1891 to Frances Emily Wright
7. Edwin b. 8 July 1866 d. 12 April 1931 m. 9 May 1891 to Margaret Matilda Free
8. Sarah b. 20 Mar 1868 d. 3 June 1960 m. 10 Sep 1890 to James Hanslow
9. Henry b. 29 Jan 1870 d. 1954 m. in New Zealand
10 Lewis b. 3 Dec 1871 d. 5 Oct 1876
11. Jessie b. 22 June 1876 d. 17 Feb 1929 (n.m.)

James Belbin (Jun)'s eldest daughter, Elizabeth, married late in life on 17 October 1878, when at age 49 she became the second wife of James Young, the father-in-law of her sister Eliza Jane. She died in 1880 from burns after falling into an open fire at the Young homestead at Droughty Point.

At some stage George Herbert moved to New Zealand at Riverton on the far south coast of the South Island. By 1870 he was listed on the Riverton electoral roll, with the status of settler, having two blocks of land at Riverton and another at Jacob's River Hundred. In 1870 he married a fellow Tasmanian, Emma Rachael Rawlings, the daughter of James and Emma Rawlings of Buckland, Tas., at Riverton. Unfortunately Emma died in 1873 at age 26 leaving George a widower with two small children, Herbert James Belbin (2 years) and Henry William Belbin (2 Months). George Herbert remarried in Riverton in 1874 when he wed English-born Clarabell, but by the 1890's the family had established itself at Strahan in Tasmania. It is thought that the eldest son, Herbert James, originally went to Strahan, stayed for a time, then returned across the Tasman to convince his father and brother to leave Riverton and move to the West Coast of Tasmania. The Tasmanian Post Office Directory for 1890-91 showed George Herbert Belbin as a Strahan builder, but merely listed Herbert Belbin in the Strahan area.

Herbert James and his eldest son, Cecil, worked the bush seeking timber around the Strahan region for most of their lives; however his wife, Rose, left for Sydney taking with her their two youngest sons, Basil and Vero. Herbert James formed a butchery partnership with Thomas Martin, and two Martin daughters, Agnes Lillian and Flossy May respectively, married brother Henry William Belbin and the latter's nephew, Cecil Belbin.

Henry William was a guard on the Zeehan-Strahan rail line until 1929 when he and his family moved to Moonah. The family consisted of seven children and included a traditional set of Belbin twins. Thomas, who did not marry, was the sole surviving male child; he spent many of his younger years working in the bush with his uncle and cousin at Strahan. He joined the RAAF during WW2 and received instrumentation training before being sent to Borneo. Henry William's grandchildren now live in South Australia, Victoria and Tasmania

William James is assumed to have become the labourer of Collins St. (February 1875 and May 1877) who married Irishwoman Nora (Honora) Lynch, and died, 13 October 1895 at the recorded age of 54 (57 ?). It has been suggested that there were at least eight children in their family.

James Belbin, the grandson of James (sen), has not yet been identified in the Tasmanian marriage or death records.

The Cambridge United Congregational Churchyard (opposite the old airport) contains the graves of a number of James Belbin (Jun)'s children. The most obvious are:

Fanny Maria Belbin who departed this life 3 October 1867 aged 32 years.

This was the spinster daughter of James (Jun). Again,

Henry Frederick Belbin, died 30 September 1921 aged 71 years.

Frederick Henry died at his residence, Larose, York St., Bellerive, but had previously lived at Riverdale, Cambridge. He was the youngest son and at age 22 married Margaret Susan Joseph (18), 1 July 1871. A common grave headstone at the Cambridge cemetery identifies five of the nine children of Henry Frederick and Margaret.

At age 25, Caroline Joseph, a sister of Margaret Susan Joseph, married Edward Belbin (28) on 27 June 1874. This wedding may have been a little unusual in that four witnesses, instead of the more usual two, found it necessary to sign the marriage document. They were James E Joseph, Jane Joseph, Amelia Joseph, and Alfred Joseph. One may be pardoned for thinking that the Joseph family wanted to be quite certain that Caroline was in fact positively and irrevocably married.

After Caroline Belbin (nee Nichols) died in 1854, James Belbin (Jun), (52) married, on the 27 February 1855, Eliza Williams (34) at Trinity Church, Hobart. James outlived his second wife who died 26 June 1882 at the age of 61 years.

James Belbin (Jun) (d.July 1884) and his second wife are buried in a common grave at the Congregational Churchyard at Rokeby. Alongside are another two common graves, each holding one of James' daughters, (Elizabeth; Eliza Jane), her husband (James Young; William Young), and one of James Belbin's grand-children (Arthur Young; Jessie Young). The two sons-in-law were of course, to themselves, father and son.


Although the marriages of James Belbin (Jun) s four sisters Elizabeth (Hanslow), Sarah (Williams), Catherine (Beacroft/ Brown/Collings), Sussanah (Hansen), are not discussed in detail here, one cannot ignore his half-brother William who was a product of Belbin (Sen) s final marriage.

The children from James Belbin's (Sen) marriage to Elizabeth Poulter were all Tasmanian born, whereas their older half-siblings from the Belbin-Meredith union were born on Norfolk Island. As in the first marriage, there were also five surviving children from the final marriage, with the youngest the only boy, William, about whom most is known. Brief details of each of the children in the Poulter/Belbin family are:

Maria was born at Hobart 24 November 1814, baptised 26 December 1814 at St. Davids, and married David Garside.

Frances was born at Hobart 1 February 1817, was baptised 4 March 1817, and married Richard Flemming.

Ann was born at Hobart 11 July 1819, was baptised 9 August 1819, and married William Henry Smith.

Jane Mary was born at Hobart 3 April 1822, and married William Short.

William was the youngest and the most outstanding of James Belbin s (Sen) many children from his different associations. William was born at Hobart, 7 Feb 1825, and was 21 when he made his first marriage, on 13 August 1846, to Rebecca Dowdell (22), the daughter of his future business partner.

The ten children from this marriage were:

1. Rositta Victoria b. May 1847; 8 Sept 1856 to Tasman Morrisby; d. 1928
2. William Charles b. April 1849; d. 11 June 1853 aged 4 yrs 2 mths.
3. Elizabeth Emily b. 15 Jan 1852; m. 15 Nov 1877 to Joseph Morris
4. Anne Rebecca b. July 1854; d. after 1892
5. Isabella Maria b. April 1856; d. 24 July 1857
6. Frederick William b. c. 1858; m. 28 April 1886
7. Ada Alice b. 18 Oct 1862; m. 9 April 1884 to Edwin Rogers.
8,9 Twins b. 31 Jan 1866;
Constance Isabella d.10 Feb 1866;
Arthur Edwin d. 28 Mar 1866.
10. Henry Percival b. 21 July 1870; d. 17 Feb 1871

Thus five of this group did not survive childhood, and only four were still living when their father died in 1892.
Rositta Victoria married a Morrisby and is buried at St. Matthew s, Rokeby. She had a number of children and twin grandchildren. The surviving twin, a retired N.S.W. Police Officer, lived in Ryde, NSW, in 1982.

William Charles died of Scarlet Fever at the age of 4 years.

Elizabeth Emily (25) married Joseph Henry James Morris (23), a clerk, 15 November 1877, in the Manse of the Chalmers Free Church, Hobart. Witnesses were her sister Rositta and husband Tasman Morrisby.

Anne Rebecca does not seem to have married.

Frederick William married Margaret Jane Peacock in the house of George Peacock on 28 April 1886. Frederick was classed as a merchant of Hunter St., Hobart, when daughters Doris and Madge were born, 21 April 1891 and 19 November 1892 respectively. A son, Frederick Bertram, and another daughter, Irene Margaret, were born earlier, about 1889 and 1890 respectively.

It seems likely that Frederick had his residence in the IXL jam factory, which was originally owned by the Peacock family. On 21 November 1890, there was a disastrous fire on the Old Wharf, which rendered ninety people homeless. In the aftermath of the fire it was reported that for the victims, "Miss Peacock and Mrs. Belbin, who lived at the jam factory, provided a meal".

Ada Alice Belbin (21), married Edwin John Rogers (26), a commission agent, at St. George s Church, Hobart on 9 April 1884.
Young Henry Percival Belbin died at the age of seven months from "inflammation of the membrane of the brain".

After his wife Rebecca died in 1888, William Belbin remarried. The new wife was a widow, Mary Angelina Finigan, with the maiden name of McMahon, so providing William with a relationship to "Mr McMahon of The Point, North Sydney".

Michael McMahon of McMahon s Point was an Irishman, born in Limerick in 1831, who gained notoriety as a flamboyant alderman and Mayor of the tiny Municipality of Victoria, which occupied the Blues Point area of North Sydney in the 1880 s. McMahon was Mayor of Victoria for several years between 1884 and 1886 and still occupied that position in 1890 when several municipalities amalgamated to form the North Sydney Council. McMahon then became one of the alderman of the first North Sydney Council. According to the 27 March 1886 North Shore Times and Manly Press, McMahon arrived in Australia aboard Coromandel about 1849/50. He commenced a very a successful business making brooms and brushes which were sold from his shop in the City at 410 George St. He had a government contract for brushware and also specialised in the manufacture of brushes made from exotic Australian timbers, including Huon Pine. At the Intercolonial Exhibition in Melbourne in 1867, he took the bronze medal with his brushware exhibits.

Sometime in the 1870's McMahon became bankrupt, with the blame laid on the peculation of an employee and a fire that destroyed his premises. By 1886, he had been a member of the NSW Parliament and was then considered a speculator in property in the North Sydney area.

Michael McMahon was a fervent Catholic and on one occasion in October 1889, he chartered a steamer, the Jenny Lind, to entertain the clergy from the Marist Brothers School, the convent, the sisters of St. Joseph and other institutions in the North Sydney area. He took an active part in the intensive lobbying of the 1880's to have the harbour bridged to North Sydney; his enterprise in obtaining an amazing 11,500 signatures on a petition for a North Shore Bridge may well have been stimulated by the general belief that, when built, the bridge would come through McMahon s Point and cause property values to skyrocket. Residents of the North Shore had to wait another 50 years before the bridge was eventually available at Milson s Point.

It seems that Michael McMahon and his wife Angelina may have had two children called Mary Angelina. Presumably the girl born in 1850 died, allowing the name to be reused for another born in 1851. Mary would have been 38 when she married William Belbin in 1889.

Although William Belbin married in North Sydney about 1889 when he was roughly 64 years of age, he continued to live in Hobart where a son, Francis Aubrey, was born 17 October 1889. In 1862, William s address was Battery Point, and in 1889 it was given as 5 Battery Square. In April 1891 he moved to N.S.W. to retire in North Sydney with his new family.

At William s death in 1892, it was noted that only 5 of his 11 children were alive. One son, the 2-year-old Francis, was then living in Middle St., North Sydney, while the other, 34-year-old Frederick William, resided in Hunter St., Hobart. William seems to have had a varied career, but certainly earned the title of the most distinguished member of the Belbin family. Although classed as a joiner in 1847, soon afterwards he became the licensee of the City of London Arms, a pub in lower Campbell St., directly opposite the City Hall or the old vegetable markets.

The City of London Arms had disappeared from view by about 1867. Sometime between 1847 and 1852, William Belbin swapped licences with Joseph Oakley (also related to the Jillett Family) and so became the licensee of the Victoria pub, which is more readily remembered by its 1870's name of the Terminus.
The Terminus was in Lower Collins St. directly opposite Sun St.


The January 1852 birth certificate for daughter Elizabeth Emily notes that William is a Licensed Victualler of Collins Street.

His period as a publican may have lasted no more than five years, for In 1852 Belbin became a Timber Dealer with his father-in-law, *Charles Dowdell, and was still classed as such when he was nominated as an executor of the will of Thomas Hudson who died in 1868.

The new Dowdell/Belbin family partnership may have been a complicated arrangement, as for a short time William Dowdell, the son of Charles Dowdell, became the licensee of the Terminus pub. Later on, William Belbin was considered an importer and ship owner, with at least one ship called Mary Blair.

William Belbin appears to have lived for a time in the Wapping area of central Hobart, as did several other Belbin families. The family was living in Collins St. when William (Sen), still a joiner, reported his father s (James Belbin (Sen)) death in 1847, and was still there when the first son, young William, died of scarlet fever in 1853. However, from 1862 onwards, birth certificates for the children give William's address as Battery Point.

The McPhails Directory shows that in 1867, William s home was in Battery Square, only a short distance from his New Wharf business at the timber yard. Walch s Tasmanian Almanacs give further information, stating that in 1865 William was an auditor for the Hobart Town Municipality. In 1882 and 1877, he is shown as an Alderman due to retire in 1883, and is also listed as the South Hobart member of the House of Assembly since 1872. Although he was a City Alderman, a member of parliament for 19 years, and Mayor of Hobart for 1880, 1883, and 1884, his NSW death certificate acknowledged him as a "retired merchant" only.

William had the distinction of having several death notices and obituaries in the papers of two colonies. Thus:
Sydney Morning Herald - Tues. 28 June 1892.
Belbin -June 26 at his residence, Maude Ville, North Sydney, William Belbin (Late MHA for Hobart for 19 years), aged 68 years - "Rest in Peace".

Sydney Morning Herald - Wed 29 June 1892.
Mr William Belbin, a native of Hobart, Tasmania, died on Sunday at North Sydney, after a Public career of 66 years. For 19 years he was a member of the House of Assembly in Tasmania, and for three years he held the position of Mayor of Hobart. Mr Belbin was related to Mr McMahon of The Point, North Sydney. The remains were forwarded yesterday by steamer for burial in the family vault, Cornelian Bay, Hobart.

The Mercury - Tues 28 June 1892.
On Sunday at his late residence North Sydney, William Belbin, formerly of Hobart aged 67.
Obituary.

News has been received that Mr William Belbin, late of Hobart, died on Sunday last at Maudeville, North Sydney, and amongst his many old friends and acquaintances, the news was received with regret. The deceased has been identified for many years with this port and his name as a timber merchant and shipowner was well known throughout Tasmania and the Australian Colonies, including New Zealand. He was born in 1825 and educated in the late Mr Cowle s school, entered business with the late Mr Charles Dowdell in 1852, and dissolved partnership in 1879. For many years he represented South Hobart in the House of Assembly. He was first elected in September 1871, re-elected in August 1872; June 1877; May 1882; and July 1886, and only retired from active legislative service at the last election on account of failing health. He was a Territorial Magistrate, having been appointed in December 1882 and was an alderman of the city from 1867 to 1875, and again from 1881 to 1886. He filled the Mayoral chair in 1883 and 1884. He also held the position of member of the Central Board of Health, and was a trustee of the Hobart Cemetery. As an active business man he held his own for many years in Hobart, and only recently retired to Sydney to enjoy a well-earned repose. He was twice married, and was the father of 11 children, five of whom survive him. His son, Mr F Belbin, is now in Sydney, and was probably present at his father s demise. He will be buried on Friday next, at 2 O clock, from the residence of his son, Hunter Street, the body being brought to Hobart per S.S. Oonah.
The Mercury - 1 July 1892

On Sunday June 26 at his late residence North Sydney NSW, William Belbin formerly of Hobart aged 67. The funeral will leave the residence of his son, Hunter St., this day Friday at 2.30 p.m.

Today the property Maudeville cannot be found in Middle St., North Sydney, and was no doubt demolished many years ago to make way for some of the flats overlooking Lavender Bay. Few residences now appear to accept a Middle St. address, and prefer to be known as "Back of No. ... Blues Point Rd.", or "Back of No ... East Circuit". Middle St. is less than 250 metres long, but at its lower end it provides truly spectacular views of the harbour from Gladesville to the Opera House. From the Sands Directory and the Council Rate Book, it appears that Maudeville may have been on the corner of Parker and Middle Streets.

James Belbin (Sen) would have been very proud of his son William. The Belbin saga appears as a "Log Cabin to White House" promotion, or more realistically, from convict to community Leader in one generation. One wonders if William occasionally looked out across the water from his North Sydney home, to the spot where the Salamander, with father James Belbin aboard as a convict, would have swung at anchor 100 years earlier.

The various Sands Directories reveal a little more information about the McMahon and Belbin families. Michael McMahon, J.P., was shown at his home, McMahon s Point, East Crescent Rd. in the 1892, 1893 and 1894 editions, but ceased to be an alderman of North Sydney Council in 1893, and had disappeared from the register by 1895. The 1892 Directory showed William Belbin at Middle St., North Sydney, however a Mrs Belbin was also listed in Blues Point Rd. between East Crescent Rd. and Parker St. By 1893, the Middle St. home of William Belbin was listed under the name of Mrs Belbin, but Mrs Belbin still remained as an addressee in Blues Point Rd.



---
* Daughter of Susannah Jillett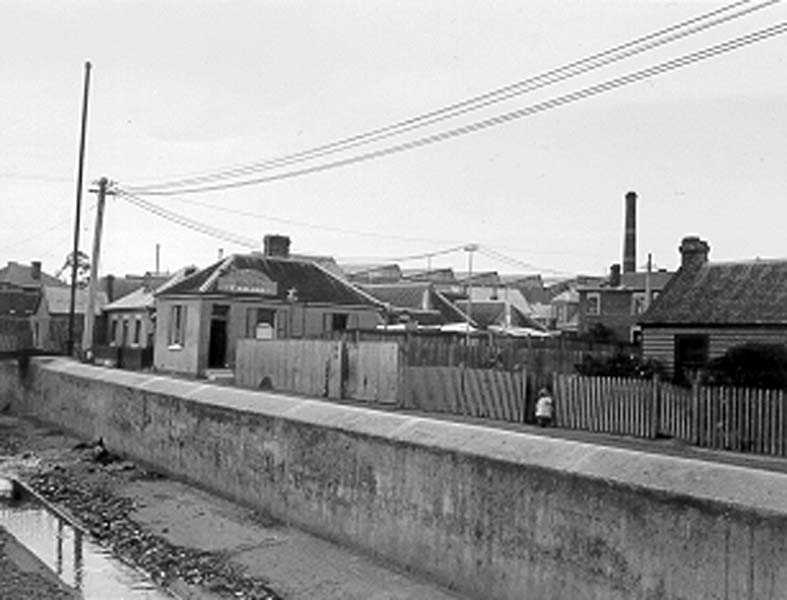 *Ed note This could not have been his father-in-law Charles but more his brother-in-law. Charles snr died before 1837
Sourced from the Belbin Research
Thanks to Terry Belbin for allowing this information. The information has been sourced from Reg Wright, in his works written in 1992.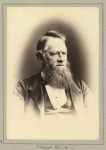 William Belbin From Tasmanian Archives